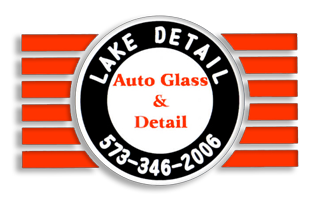 573-346-2006
Mon-Fri 8am – 5pm
269 N. Business Route 5
Camdenton, MO 65020
(Across from Sakelaris Ford)
Auto Glass Repair at the Lake of the Ozarks
Best Service - Best Price - Best Quality - Best Experience
Lake Detail Best Windshield Repair & Replacement Shop at the Lake
Whether you have a newer vehicle or something older, we have the auto glass for you. Using all the industry leading auto glass available for our customers vehicles. Our technicians have extensive training in auto glass replacement and repair.
Why repair a windshield chip?
Most insurance companies pay for chip repairs at no cost to you.
Small chips can turn into large chips requiring full replacement.
Repairing a chip is quick and easy taking as little as 30 min.
We use only the highest quality chip repair resin available.
All chip repairs are backed by a guarantee.

Call 573-346-2006
to schedule the repair!