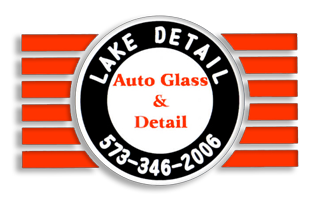 573-346-2006
Mon-Fri 8am – 5pm
269 N. Business Route 5
Camdenton, MO 65020
(Across from Sakelaris Ford)
Auto Glass & Auto Detailing at the Lake of the Ozarks
Best Service - Best Price - Best Quality - Best Experience
Lake Detail – Auto Detailing & Auto Glass Repair at the Lake of the Ozarks Since 1992
The Lake's Finest Auto Detail Service
Lake detail uses all the latest technology in automotive paint polishes and clear coat, protectants from polymer and Glassplexin® polishes to ceramic coating technology lasting from one to three years guaranteed! We use all of the latest technology in steam cleaning and shampooing of automotive interiors, providing a clean and fresh automotive interior.
The Best Auto Glass Repair Service at the Lake
Lake Detail started auto glass repair in 2002, providing the best in quality and service to the Lake area.
Feel free to browse our website or call 573-346-2006 with any questions.
573-346-2006
ajamsberg@gmail.com
Monday-Friday
8am – 5pm
269 N. Business Route 5
Camdenton, MO 65020
(Across from Sakelaris Ford)